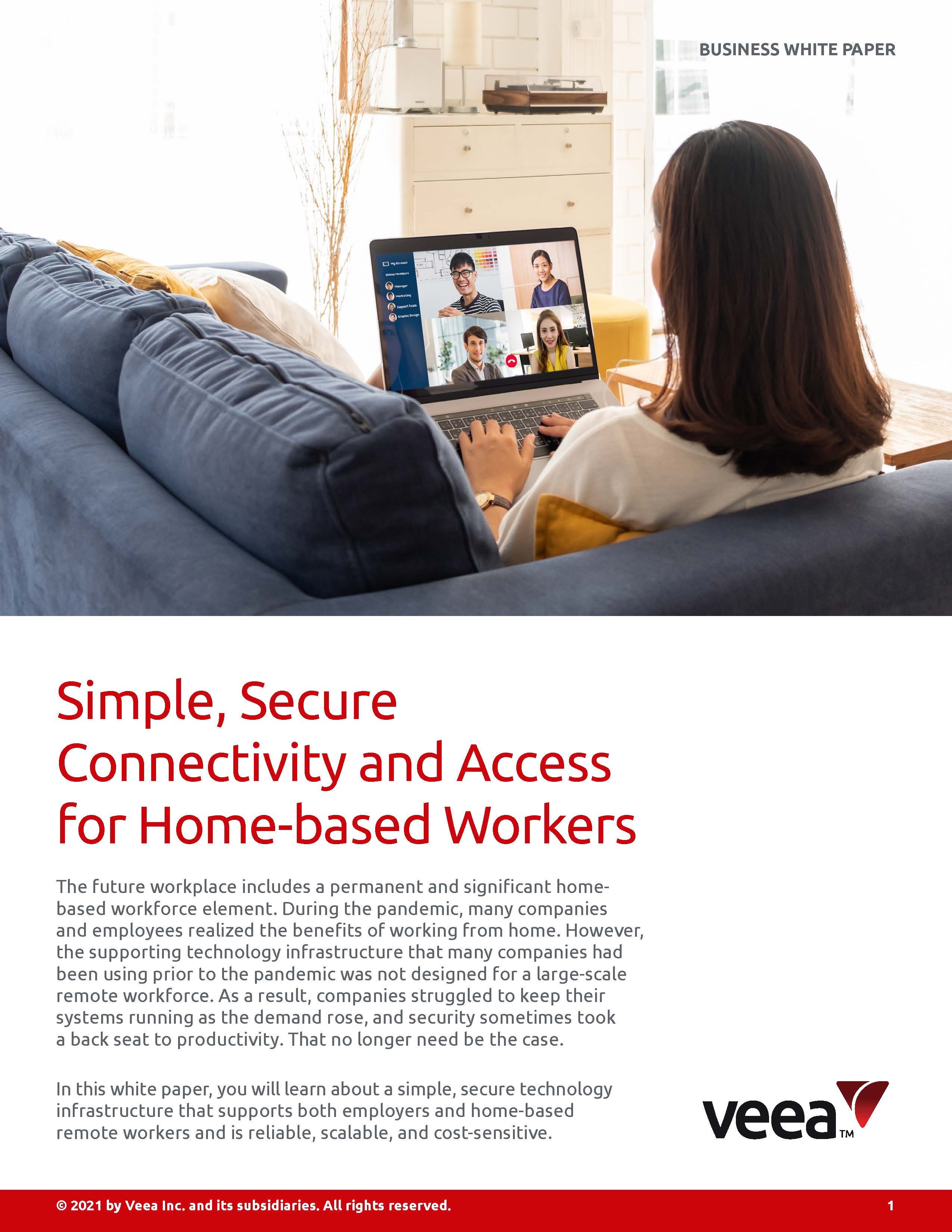 Are You Ready for the Future Workplace?
The future is here and it includes a permanent and significant home-based workforce.
In this white paper, you will learn about a simple, secure technology infrastructure that is reliable, scalable, and cost-sensitive. And it supports both employers and home-based remote workers.
Download the white paper:
Simple, Secure Connectivity & Access for
Home-based Workers.