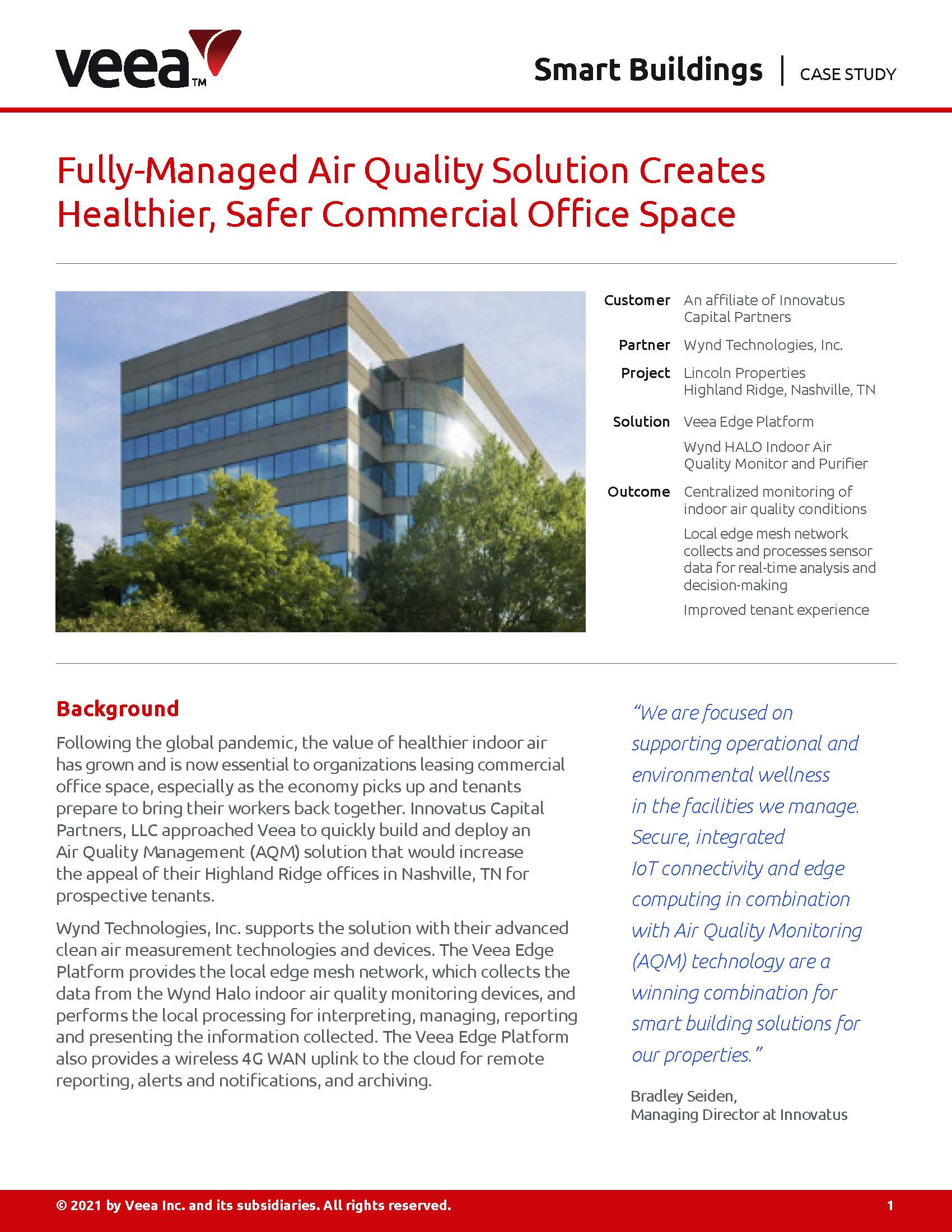 Healthier Indoor Air is a Requirement for Leased Commercial Office Space.
Learn how the Veea Edge Platform and Wynd Halo air quality monitoring devices created a smart building solution focused on indoor air quality monitoring that:
Supported the customer (An affiliate of Innovatus Capital Partners) vision of operational and environmental wellness in the properties they manage.

Increased the building's appeal to prospective tenants.

Enabled property managers to easily access reports on air quality conditions.

Integrated with the HVAC system, making it possible to generate notifications and alerts based on parameters.
Fill out the form to download the complete
Smart Building Case Study.