Why Pay More for Remote Access with Sophisticated Security?
vTPN Security Service with Unlimited 4G LTE Wireless WAN only $59.95/mo, 30 day FREE TRIAL!
Cyber-criminals spend huge amounts of time searching the remote-access world for vulnerabilities, for one simple reason. It pays.
VPNs are not as safe as you might expect.
Don't become a victim, and don't make security your full-time job. The simply installed, easily managed, yet sophisticated security provided by the vTPN Security Service takes the pain out of securing your remote work force.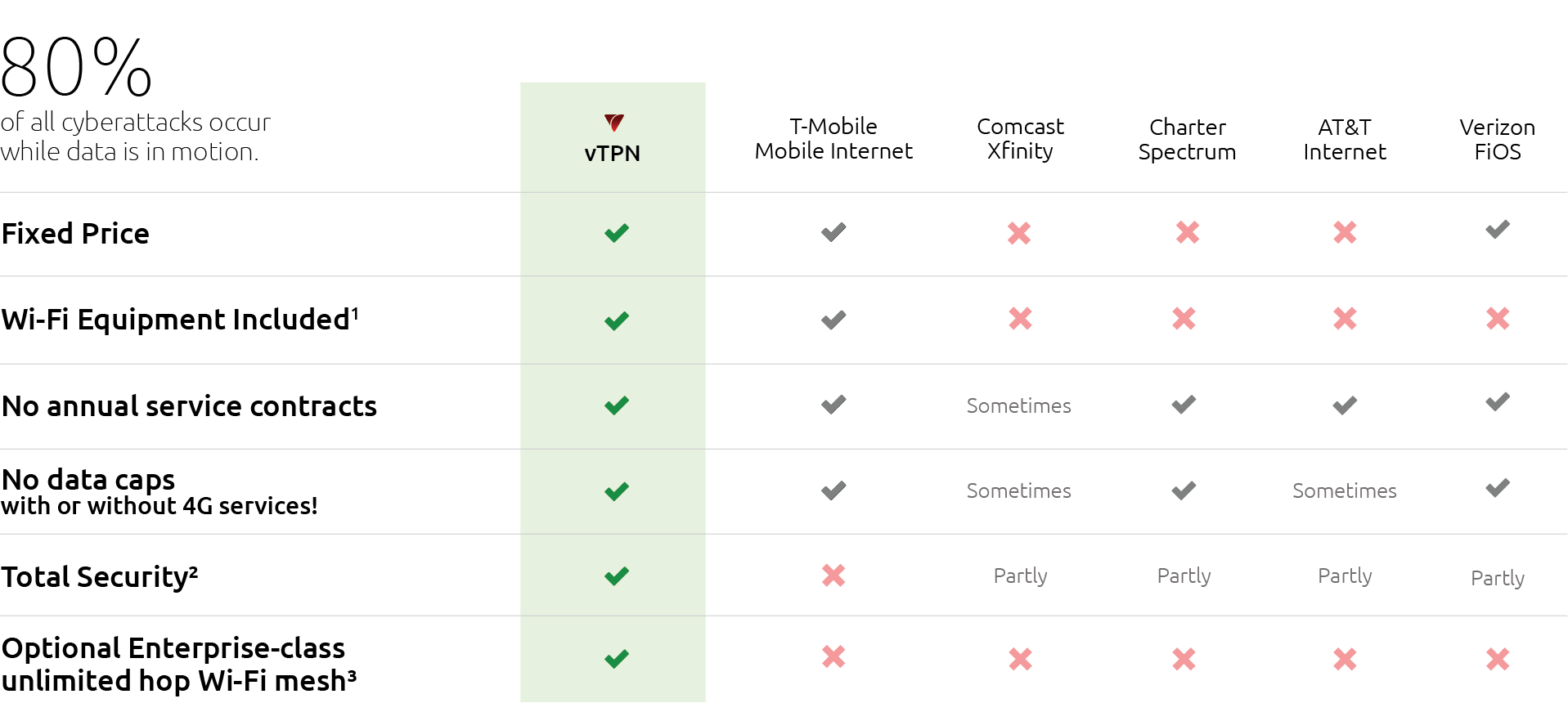 1 Cloud-Managed enterprise-class Wi-Fi with user dashboard and locally managed with VeeaHub Manager smartphone app (iOS or Android devices) for best performance.
2 Running quietly in the background of every vTPN connection is 24X7 Cloud-based Unified Threat Management (UTM) with Next-Generation Firewall (NGFW) and "Edge Secure" Connectivity. All devices on Local Area Network (LAN) being served by VeeaHub device receive the same level of protection. Based on the most advanced encryption technology available today for commercial applications, vTPN solution doesn't require VPN between locations for multi-location connections with VeeaHub devices installed at each location.
3 With additional VeeaHub units purchased provide total home Wi-Fi coverage with vMesh (Unique mesh solution from Veea not limited to 2-3 hops like most others) - Significant savings in cabling costs.
Next Generation Wireless Edge Server Product
Powerful Quad-core 64-bit CPU based on ARM architecture

32 GB eMMC flash storage with SDXC card slot for up to 1 TB additional storage

Future expansions with IoT (Bluetooth Classic/BLE and Zigbee) connectivity, camera monitoring and a host of other applications

Ability to securely run applications in Secure Docker containers uniquely offered by Veea; VeeaHub Developers Portal provides developer tools for application development

Secure boot with bootstrap server protects against rogue devices on any home or office network

Not your grandpa's Internet router & service!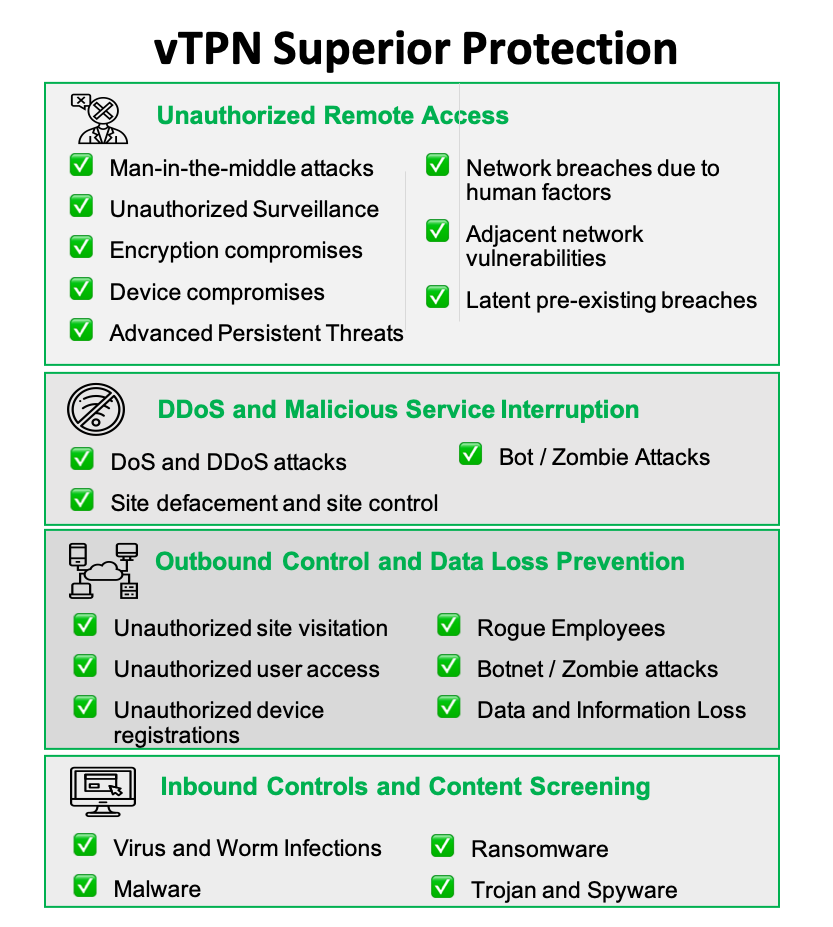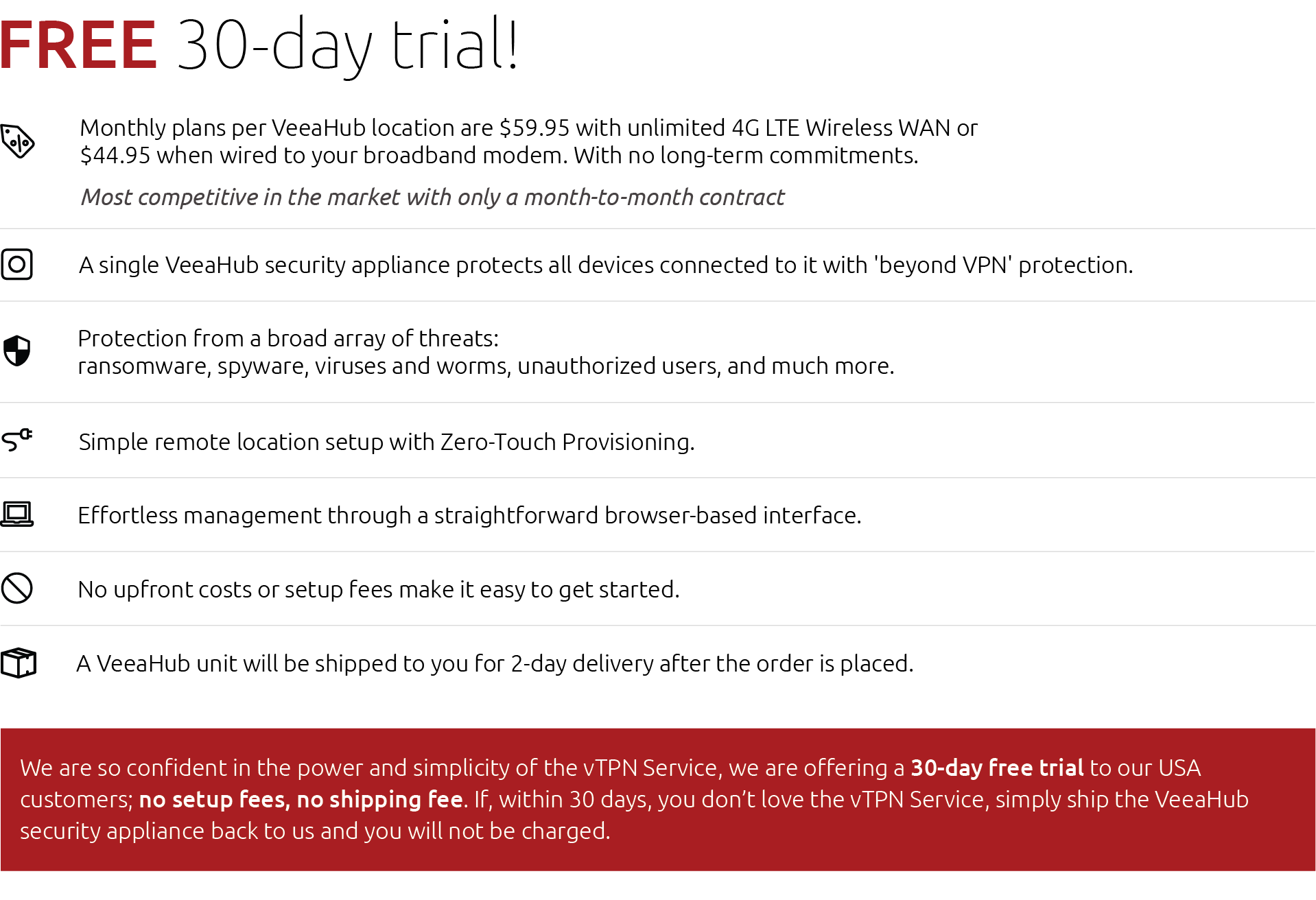 Not ready for a trial? Just select one of the following options to learn more.